Building on the Two-Handed Power of the highly successful SpaceBall and SpaceMouse, SpacePilot is a true breakthrough in the world of intelligent interface devices. It features adaptive sensing technology that intelligently gives you the exact functions you want, the instant you want them. Plus you get an array of extendable keys that put unlimited functions and functionality right at your fingertips.While the mouse isolates you from the 3D design process, SpacePilot connects you. It becomes a virtual extension of yourself – significantly outperforming the mouse, allowing you to effortlessly pan, zoom, and rotate simultaneously 3D models and scenes.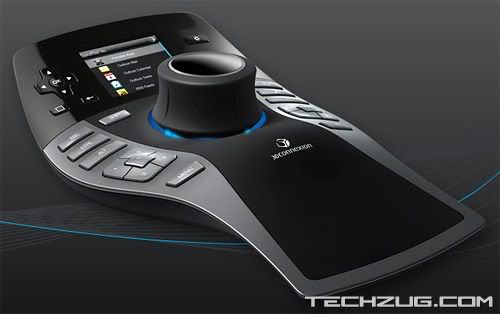 Navigation is more precise and fluid. The result is a 30% gain in efficiency over just using a mouse.Eliminate 50% of your mouse work. SpacePilot features advanced ergonomics that begin with a soft-coated, sculpted palm rest that provides a glove-like feel, guiding your hand into a natural, comfortable position.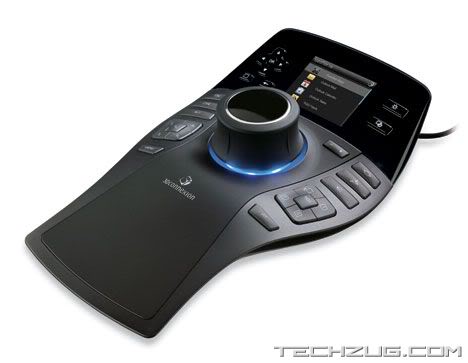 Similarly, the controller cap and programmable speed keys are easy to reach without taking your hand off the controller. This all adds up to minimal hand stress that helps reduce strain and repetitiveness associated with 3D design.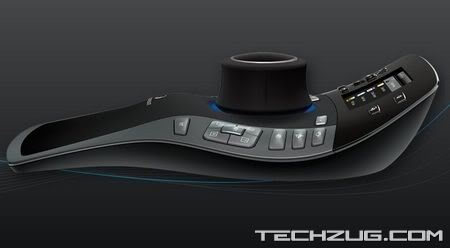 3Dconnexion's series of Space Navigator mice are the perfect tool if you spend your days in 3D applications like Maya, 3ds Max, Softimage, AutoCad etc.The SpacePilot Pro is the latest addition to the line, and it includes the 3Dconnexion Cap (the large knob) which can be pushed, pulled, twisted and tilted allowing you to navigate a 3D interface.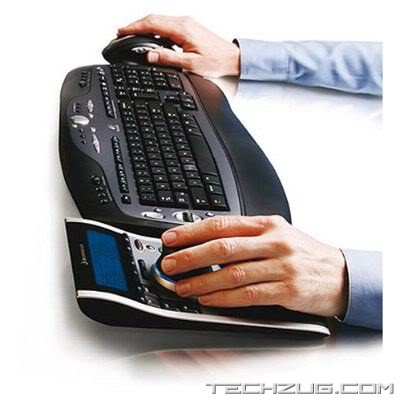 It's also got a set of 'QuickView' Navigation keys for quickly jumping to one of 32 pre-set views as well as duplicate ESC, CTRL, ALT and SHIFT keys so you don't have to reach over to your keyboard as much.The biggest addition though is the full-color LCD display which provides visual feedback on what the SpacePilot Pro's function keys are currently programmed to do.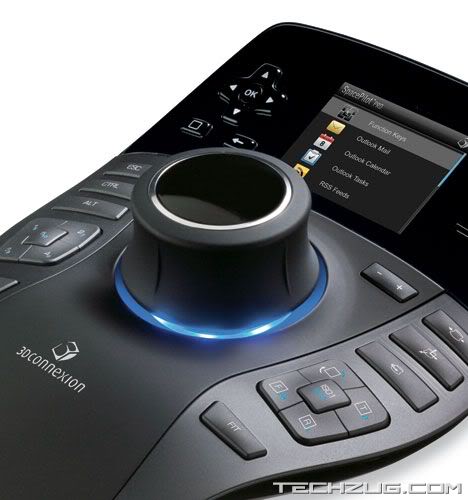 You can use it to keep an eye on your email with the included Mail applet. And since the display is powered by an open software architecture, you can even write your own custom applets as needed.With 3Dconnexion's SpacePilot, you simply push, pull, tilt or twist the SpacePilot's controller cap to simultaneously pan, zoom and rotate 3D imagery.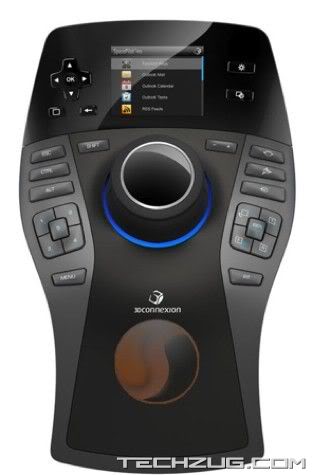 You'll unify navigation systems from mulitple 3D programs and experience a natural way to work (and play) in 3D environments using 3Dconnexion's award-winning technology.
Technical Details
* Advanced 6 degrees-of-freedom optical sensor
* 21 programmable function keys
* Intelligent LCD for top 6 function keys
* User adjustable sensitivity
* Sculpted palmrest for comfort
* Automatically recognizes supported 3D applications and configures programmable buttons accordingly
* LCD Viewing Area: (WxH) 4.0″x1.0″ (102.4×30.2mm)
* Display format: 240×64
* 3 year warranty