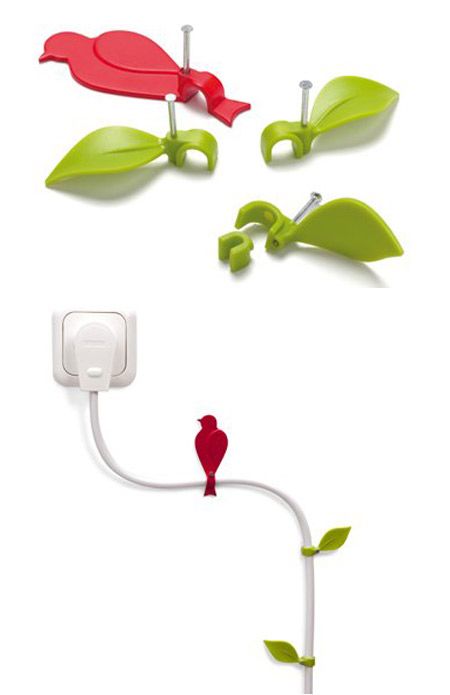 These nail-in clips ($13.99)
make attaching wires to the wall a creative task, and make the wires part of the room decoration.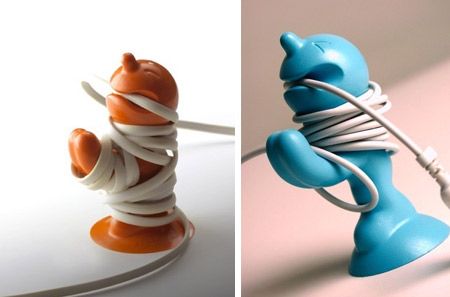 Don't you hate all those untidy computer cables, lamp cords, and extension cords snaking throughout the house?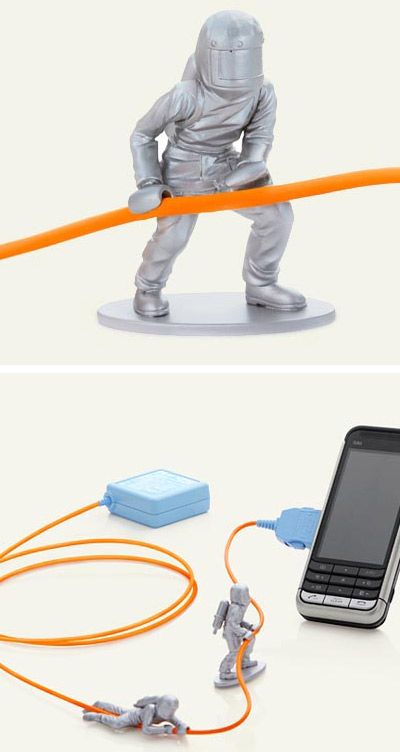 The adapter comes with two ranger shaped plastic figures as a cable organizer that can help you hold the long and tangled cable. It really looks like two rangers holding a fire hose.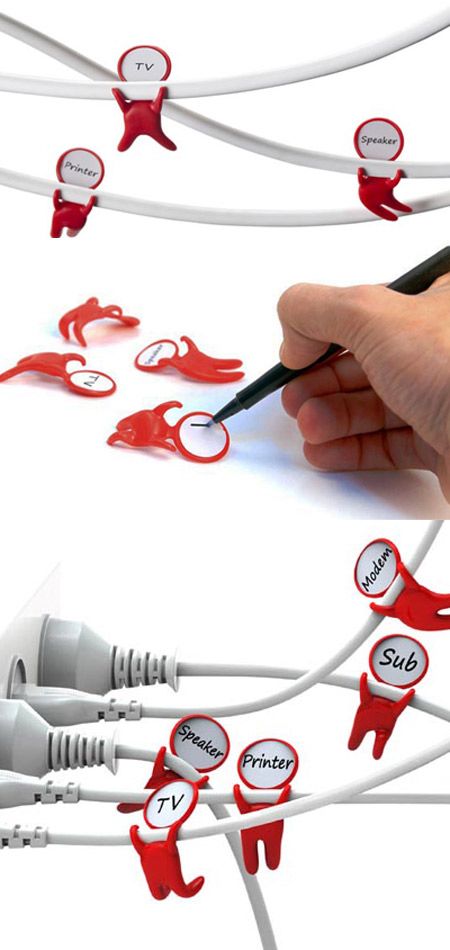 This is a set of interesting cable labels that can be used to mark those cables behind your computer or TV just like a cable organizer. The Mark Brothers set contains 5 cable labels in total, and as we can see from the images each cable label features a cute figure in a different posture.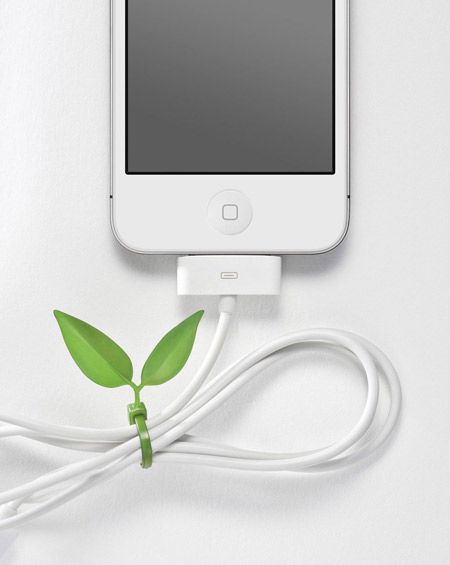 These Leaf Ties ($8.41) replace boring plastic ones you may have bundling up cables and wires around the home. Bring a little nature to it by using these ties instead.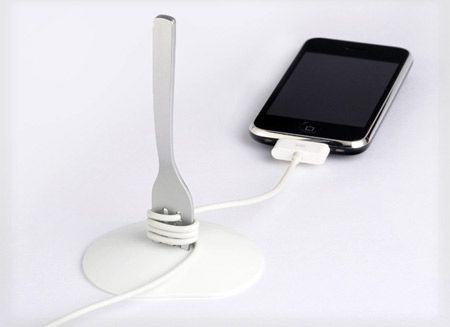 The Fork is a product that takes an everyday USB or mouse cable and transforms the appearance. Picture a messy plate of spaghetti neatly twisted onto a fork placed above a layer of cream sauce right before it is ready to be eaten. The Fork creates a similar picture with any cable. However, the white iPod and iPhone cables work exceptionally well with this product.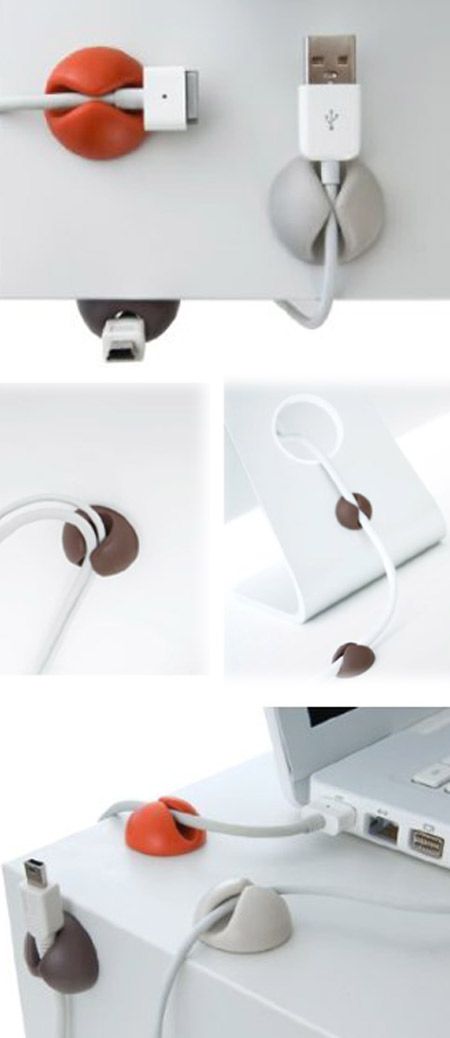 Funny design for cable ($7.94)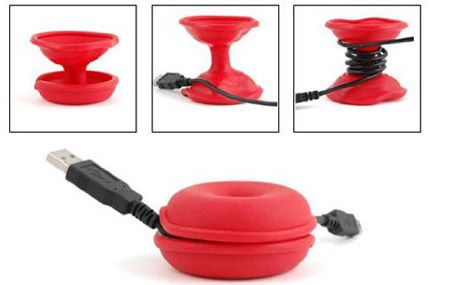 This wire manager cable turtle holder ($15.95) will help keep unsightly excess electrical wire cables out of sight.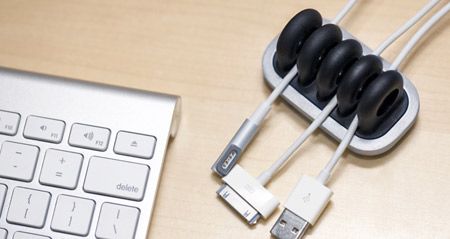 Metal Cordies ($12.99) is made of sleek metal with black accents. It keeps all of your cables organized and weighted down: phone chargers, digital camera cords, and audio cables.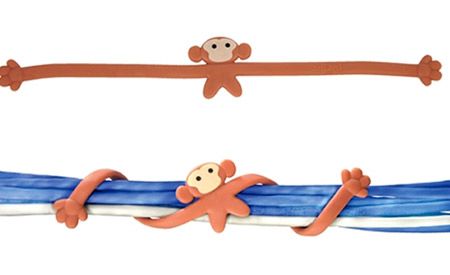 Organize your cables by wrapping the monkey's arms around them.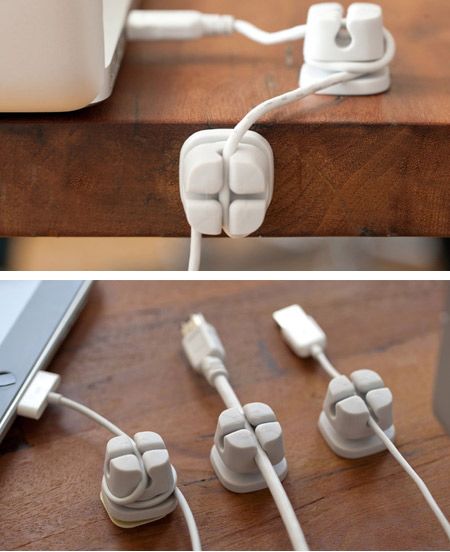 Stick a Cordlet wherever you need a helping hand with cord management.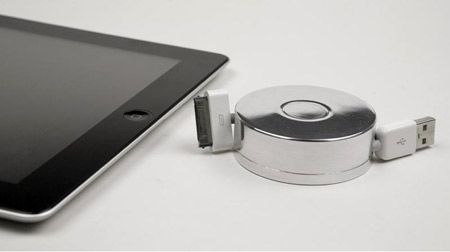 The hub is a compact, elegant cable organizer that measures only 16mm tall and is designed for various cords and cables.