Sometimes, as speakers get smaller, so does the sound. Not so with the first ever FireWire bus powered speakers by Lacie.
Designed by Neil Poulton, these little wonders have a minimum output of 5W, producing amazingly clear sound. The fact that they are firewire powered means that they do not need an AC adapter, resulting in better portability and less cable clutter.
The sleek, and simple design perfectly reflect their brilliant function – simple and clear. And for $79, its a steal.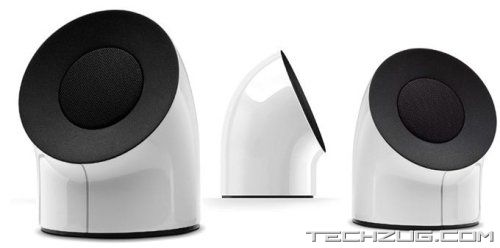 .