Dual Music Player That Plays Your MP3 Collection & Your CDs Designer: Yong-Seong Kim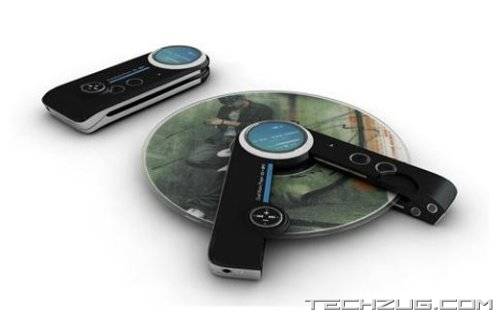 You want to enjoy your audio CDs while traveling but you also have a huge MP3 collection at home that you want to take with you. The ideal solution??
DMP, a portable music player that supports CD and MP3 files. Use the MP3 player as you normally would, hang it around your neck, clip it on your jeans or place it in your pocket. Otherwise open both sides and insert your favorite CD and you got yourself a CD player my friend. Now that's music to my ears.