1. Aphrodite Bust USB Hub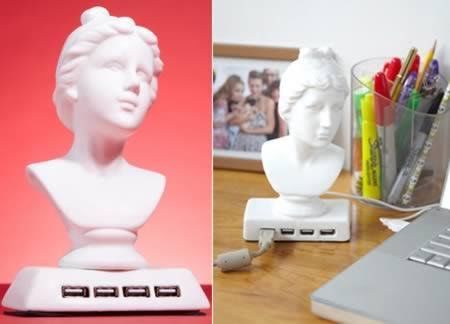 Aphrodite was the Greek Goddess of love and now she can be your Goddess of Hub with the Aphrodite USB Hub. This bust is made of ceramic with a slip resistant base and has 4 ports to charge all the USB gadgets you love.
2. Pig Buddies USB Hub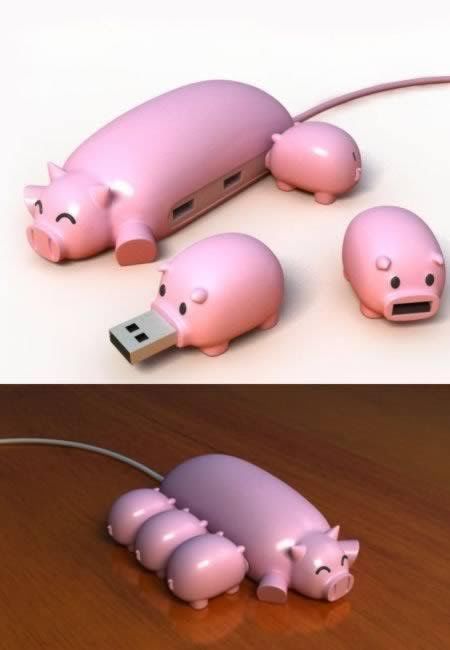 To put some fun into the daily boring USB's and USB Hubs we see day in, day out, in every home, office and work place.
3. Airplane USB Hub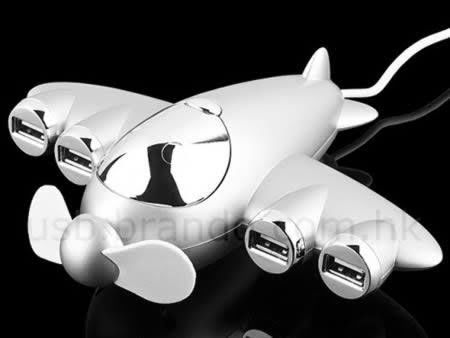 Big ol' jetliner, don't carry me too far away. I really like the design of this USB Airplane Hub with Fan. The aircraft's propeller serves as a real working fan (with an on/off switch just above the cockpit) and the wings each have 2 USB ports to plug your gadgets into. When you plug this airplane into your computer it makes a sound like a jet engine taking off, which is only mildly annoying. Unlike a lot of other novelty USB Hubs, this one doesn't look like they just took some cool object and randomly slapped a few USB ports into it – the ports look like they belong on the plane. Nice one.
4. Tulip USB Hub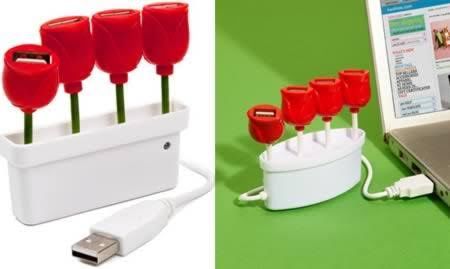 Turn your desk into a blooming garden with this pretty tulip USB Hub! Four USB high-speed ports are included, with one colorful red flower for each.
5. Robot USB Hub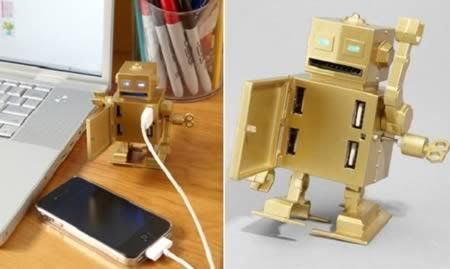 All hail the mighty Roboto, come to conquer our desks and lay siege to our peripherals! Bow before his diminutive wrath!
Standing a towering four inches tall, it really does wind up and stomp about your work space when it isn't commanding your accessories with its four USB slots, or controlling your mind with its glowing green eyes. Roboto is available from Fred Flare for $24.