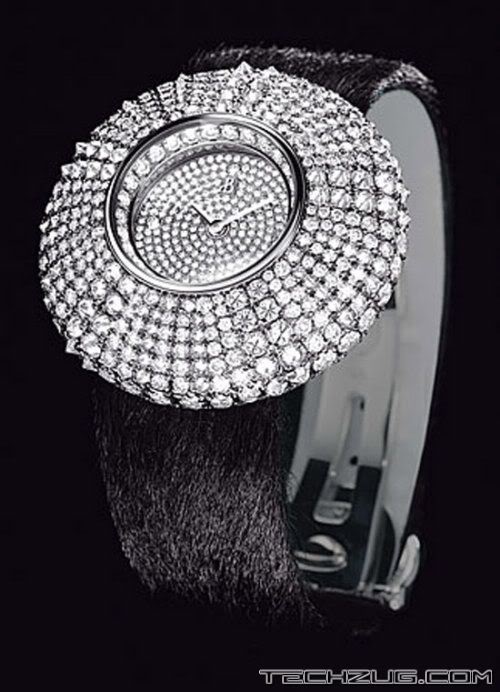 Invited to taste the pleasure of life while contemplating time going by, an urchin comes to rest on your wrist…
Enchanting and glittering creation, OUNI Notte Bianca opens out under a diamond dress to become the most beautiful jewel. Creativity and Exclusivity are celebrated in a unique piece made to seduce and provide the ultimate luxury by melting daring and timelessness .
With nearly 10 carats, OUNI Notte Bianca marries the purity and rarity of diamonds to the bewitching softness of a black fur lined with very chic white alligator. Unique piece dedicated to exceptional and prestigious women, OUNI Notte Bianca will take you in the privileged universe of the Riviera, transforming you in the most glamorous jewel of the Mediterranean night.
Surprising creation, OUNI happily marries the richness of gold and the sparkle of jewels to the elegance of the women who wear it. Born under the charmer and eccentric sunshine of Mediterranean coasts, OUNI cuddles the soft rocks, he evokes the transparency and nuance of waters and takes multiple shapes in enchanting colours.