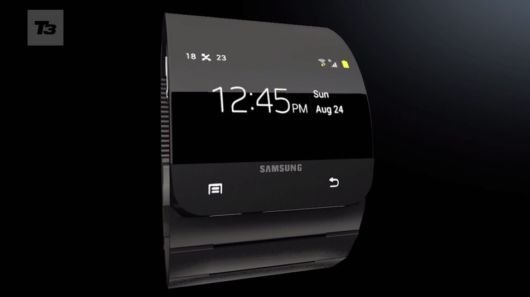 Samsung will launch its smart watch, the Galaxy Gear, on Sept. 4 ahead of the IFA consumer electronics trade show in Berlin, Germany.
Lee Young-hee, VP of Samsung's mobile business, confirmed the date and some details about the device in an interview with The Korea Times.
"We will be introducing a new wearable concept device called Galaxy Gear at our own event in Berlin on Sept. 4," Lee said. He added that the Gear will not have a flexible display. "We are confident that the Gear will add meaningful momentum to the mobile industry."
Lee also confirmed Samsung's official launch of the Galaxy Note 3 at IFA, but he did not reveal any details about that device.
Mashable will be at IFA Berlin this year to bring you firsthand impressions of the Galaxy Gear and the Galaxy Note 3.
Are you excited about Galaxy Gear? Share your thoughts in the comments.