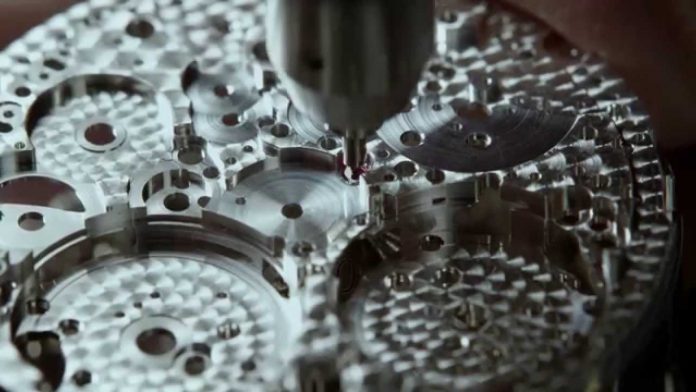 This is the worlds most complex watch being built, the Patek Philippe Grandmaster Chime 5175R and the amount of work that goes into building it really is mind blowing. The level of detail that the watch makers go into is fascinating – often using tweezers and a magnifying glass to assemble each part. With this must time and effort going into the watch you would expect it to cost a fair amount… don't worry, it does.
Patek:
Its double-face case with a diameter of 47 mm, it accommodates four spring barrels and no fewer than 20 complications, including coveted functions such as a Grande and Petite Sonnerie, a minute repeater, an instantaneous perpetual calendar with a four-digit year display, a second time zone, and two patented global debuts in the domain of chiming watches: an acoustic alarm that strikes the alarm time and a date repeater that sounds the date on demand.
Created to celebrate Patek's 175th anniversary and costing $2.5 million the watch earns the title of 'most complicated wristwatch ever made'. The watch consists of 1,366 parts and a 18k gold rose case that has been hand engraved.