Glass swimming pool is a recent design trend that makes for an attractive and impressive outdoor decor. The design solution has been used as a feature in various hotels like Ascott Raffles Place Singapore and the Holiday Inn in Shanghai, China. These elevated pools were designed to attract attention as well provide with an interesting pool experience. But the glass pool parts have found their way into residential homes like this Shaw House in Vancouver designed by Patkau Architects.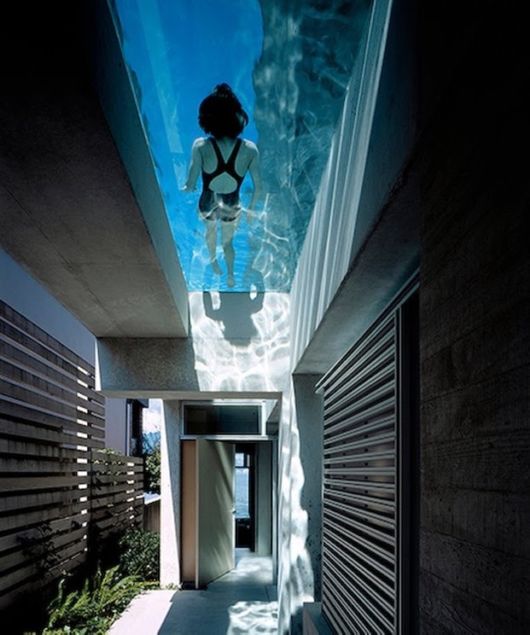 The elevated swimming pool features glass bottom which allows the light shine through the water illuminating the outdoor passage. The play of light and water also creates a beautiful special effect.
A glass feature or entire body proves to be a great design solution for elevated swimming pools that create a box obstacle on the landscape. Even a small glass part introduced into a swimming pool design will allow the view of the water breaking the box obstacle or eliminating it from landscape altogether.
Glass Swimming Pool Ideas