It's a shame (or a blessing?) that I don't have kids, because I'd always be buying then random junk like these huge plush Tetris blocks.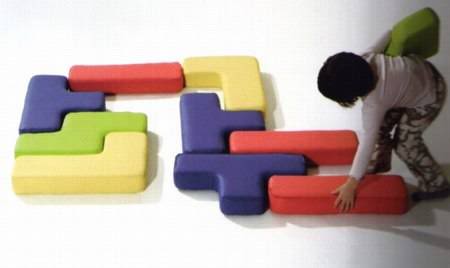 But how do you make complete lines disappear?
Here's the link to the catalog from which you can order them. I wonder if the long straight ones are always out of stock'¦
Damn, now I want to play some Tetris. I guess this flash clone will suffice.