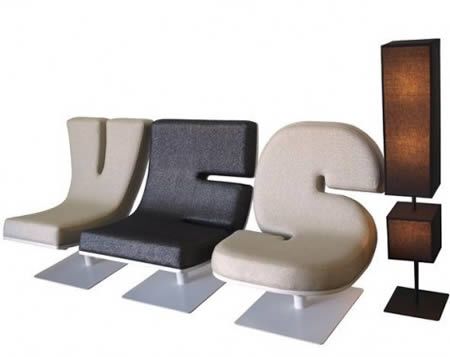 Are you looking for some furnishings for your house that are slightly more advanced than that IKEA armchair you shelled out for in college? Look no further than Tabisso's typographic lounge furniture. It comes in letters A-Z and numbers 0-9, so you can say whatever you want (provided you have the living space, anyway. We don't recommend, say, "existentialism" for a studio apartment). You can even get coordinating punctuation-shaped lamps to really accent your furniture statement.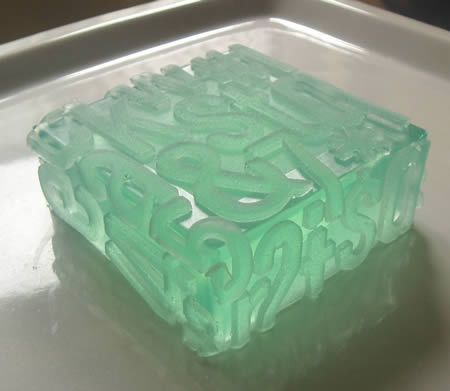 The Typography Soap has raised letters that wrap around all sides (the beauty of silicone!), and is scented with Crushed Peppermint.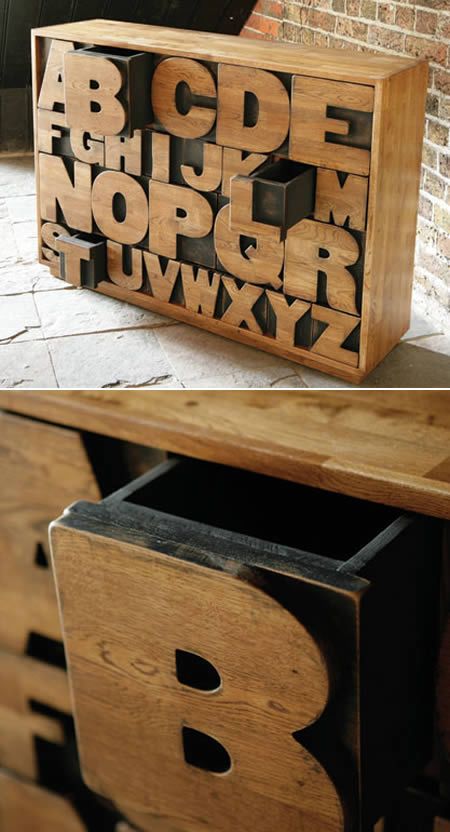 Meet the Alphadraw. Inspired by vintage printing blocks, this beautifully finished chest of 26 drawers is made from solid oak – the perfect place to file everything from A-Z!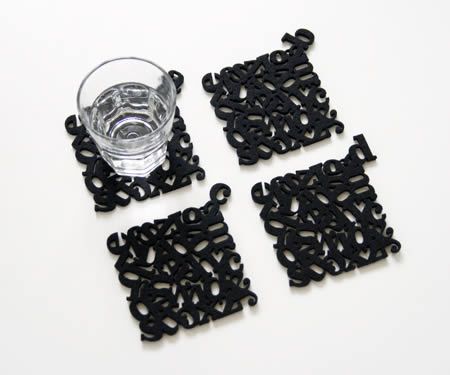 Typography coasters!
Over-sized typographic drawer by Swiss firm Set 26.
If you are wordsmith and cannot resist showing off your skills in bedroom (not that kind of skills) then the Scrabble Pillow is ideal for you. It takes Pillow Talk to a whole new level.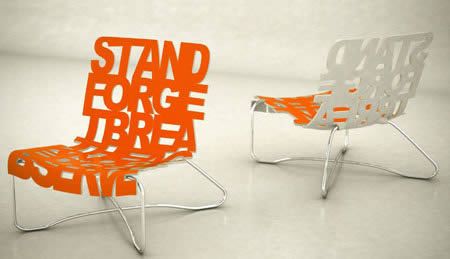 The Dharma Loungeis designed by Palette Industry is an interesting approach for a chair. The use of laser cutters in furniture design is starting to make these typographic efforts relatively easy to produce. The Loungechair is cut to display the following saying: Stand, Forget, Breathe, Acknowledge & Observe. I'm pretty sure that this design will get some attention from the typography community.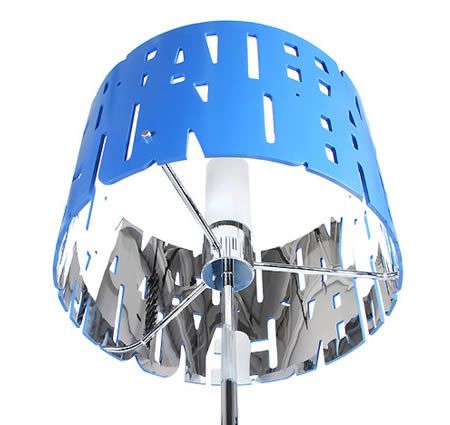 Typography lamp, also by Calagary-based Pallette Industries.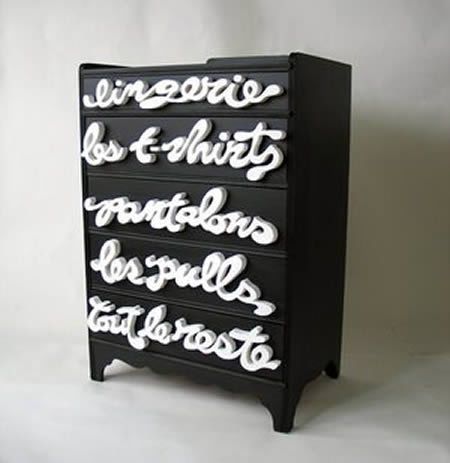 Wary Meyers took an old chest of drawers and revamped it into this funky, French piece.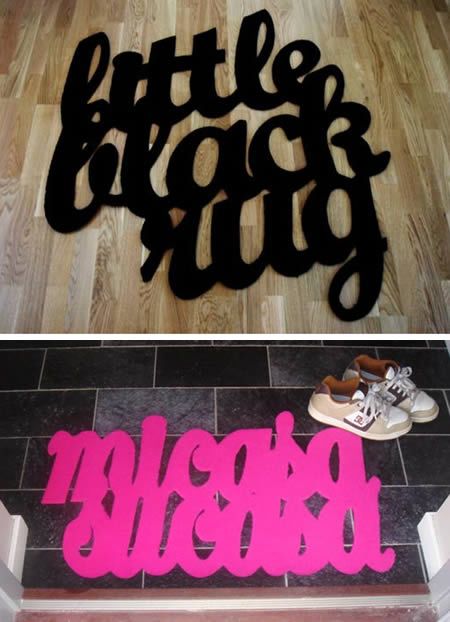 Literal rugs.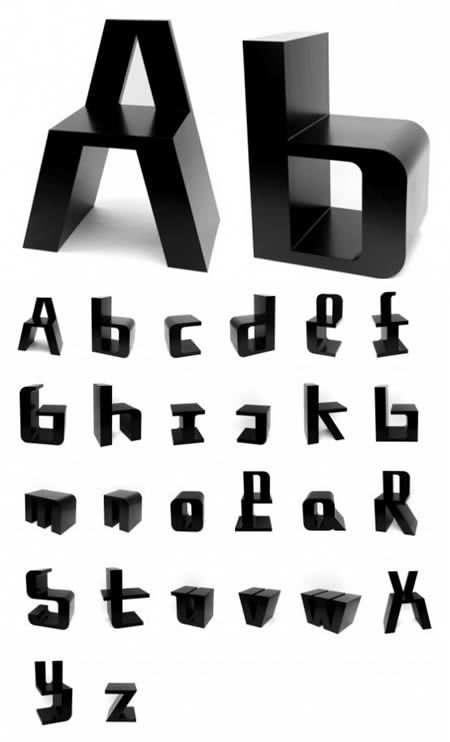 Designed by graphic designer Roeland Otten, each chair represents a letter of the alphabet. The chair is an alphabet to sit on and a series of chairs to form words with. It consist of a series of 26 typographic chairs that can be arranged to form words.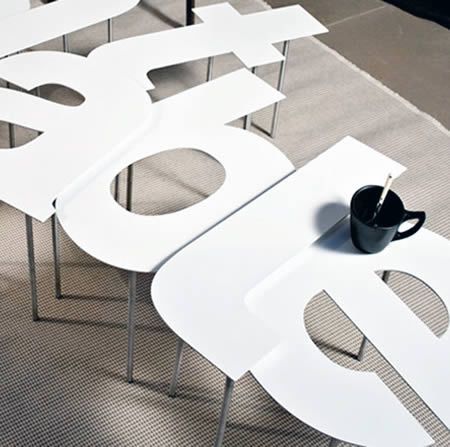 Font Table by Alessandro Canepa & Andrea Paulicelli.